Regular price
$44.31 USD
Sale price
$38.94 USD
Unit price
per
Sale
Sold out
WELCOME TO THE LAZY LASH CLUB ♡ 
In THE LIQUIDS  KIT, we have our three best selling products to keep your lashes locked in, with long wear times & damage free removal.
Our LIQUIDS KIT includes:
Please ensure when applying & removing your lashes, that you are following our below instructions to ensure you beautiful lashes stay DAMAGE FREE.

View full details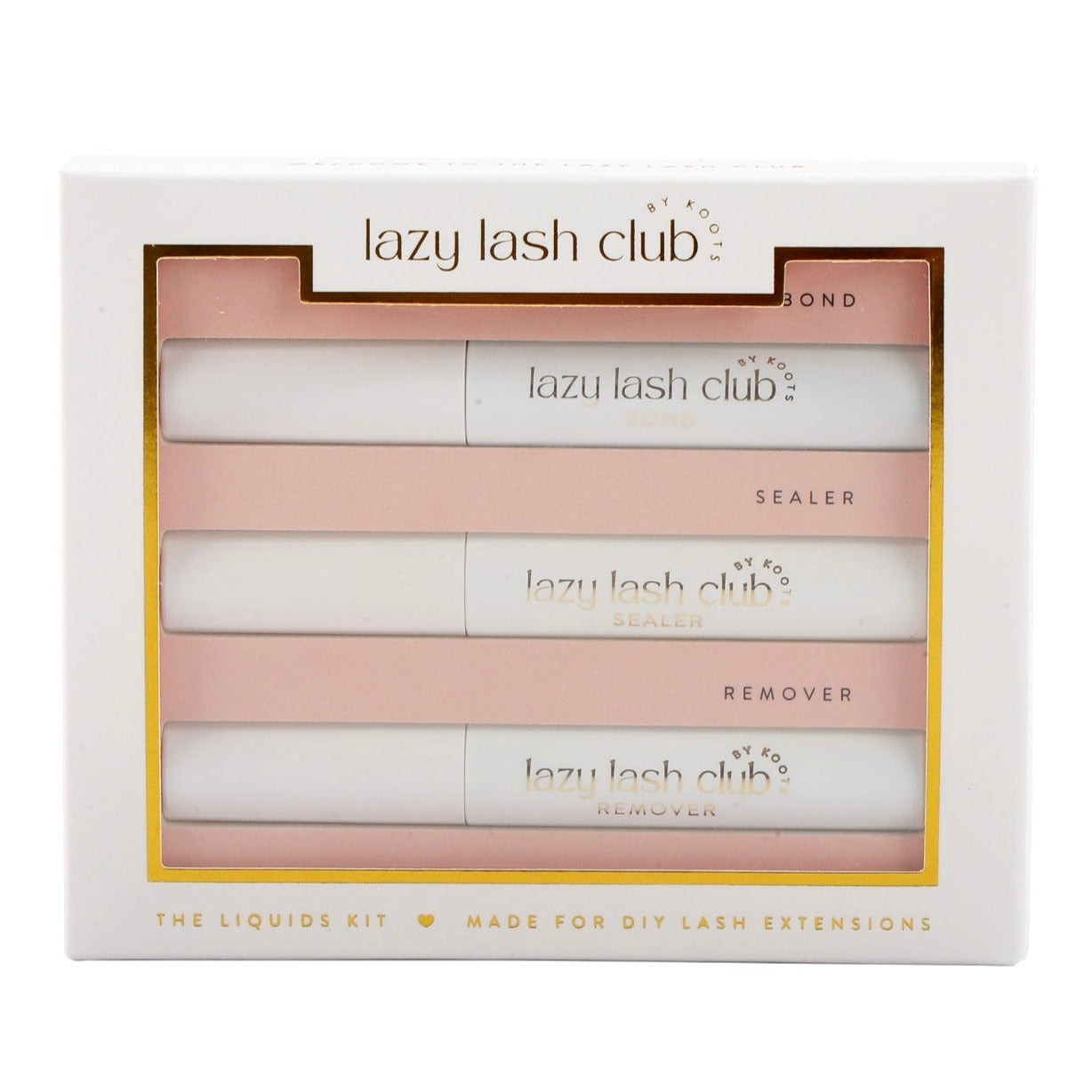 LOVING my lazy lash club eyelashes!!
I recently got the lazy lash club set and OMG they were so easy to put on it was incredible! I've had so many compliments and people thinking they were lash extensions done professionally.
They have lasted so well as I'm always in the chlorine for my work and swimming!
I've highly recommended to some of my friends🎀💞💝
Liquid Set
I have been wearing LLC for a year now, hands down the best invention ever!!
The best lashes ever!
I was looking around for DIY eyelash extensions on Tiktok and found KOOTS! Straight away I went onto the website and ordered. They only took 2 days to arrive and it is honestly the best decision I have made. The lashes last me 7+ days when applied with the sealer. The Full Glam lashes 16mm and 14mm when stacked will look like mega volumes you get professionally done. Order them now, you won't regret it! 🥰
What a product
I saw KOOTS LLC on TikTok and thought I can do that! So I ordered it…. When it came I was intimidated and second guessed myself…… DO NOT SLEEP ON THIS PURCHASE!!
I shocked myself at how well I applied these lashes with these easssy to use products!
It's no joke 5-10 days of wear! You can take them off earlier than that if you want but oh my they are a game changer!
Never having to wait for an expensive fill again and having that awkward 3 lashes left look.
12/10 thank for this amazing product I'm so happy I stumbled across KOOTS ❤️