Regular price
$18.80 USD
Sale price
$18.80 USD
Unit price
per
Sale
Sold out
WELCOME TO THE LAZY LASH CLUB ♡ 
You can create your own dreamy set of DIY lash extensions, using our Lazy Lash Club collection. If applied as directed, your lashes will last 7+ days & look like you've just paid a professional to apply them. Good news is, all our Lazy Lash Club products are cruelty free. Pretty cool, huh? 
All Lazy Lash Club lashes are reusable if cared for correctly. Each single lash ribbon provides 1-3 sets & each multilength pack provides 4-6 sets depending on eye size, application & style of your desired look.

Did you know that you can double stack/mix & match your lashes to create your perfect custom set? 
*Only lashes are included in this purchase*
Team with our applicator for the perfect application! You can also purchase our bond, sealer & remover here.
View full details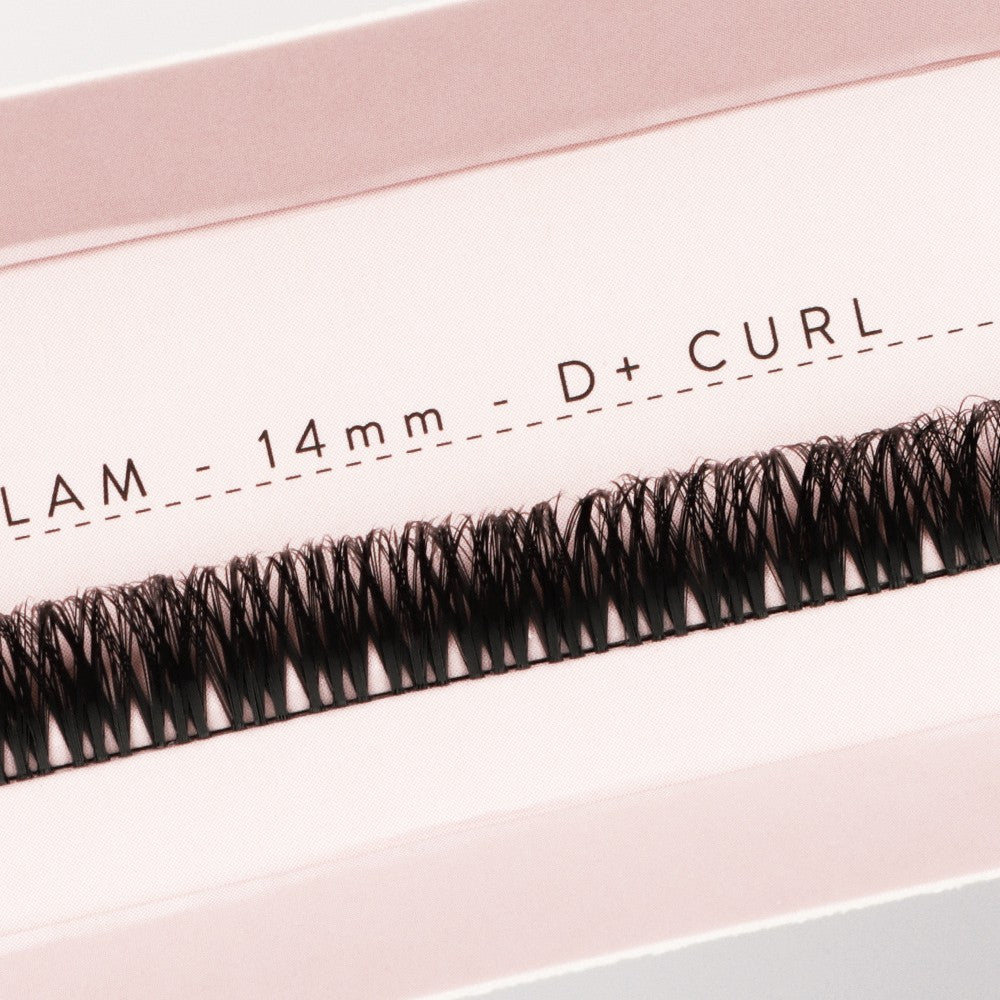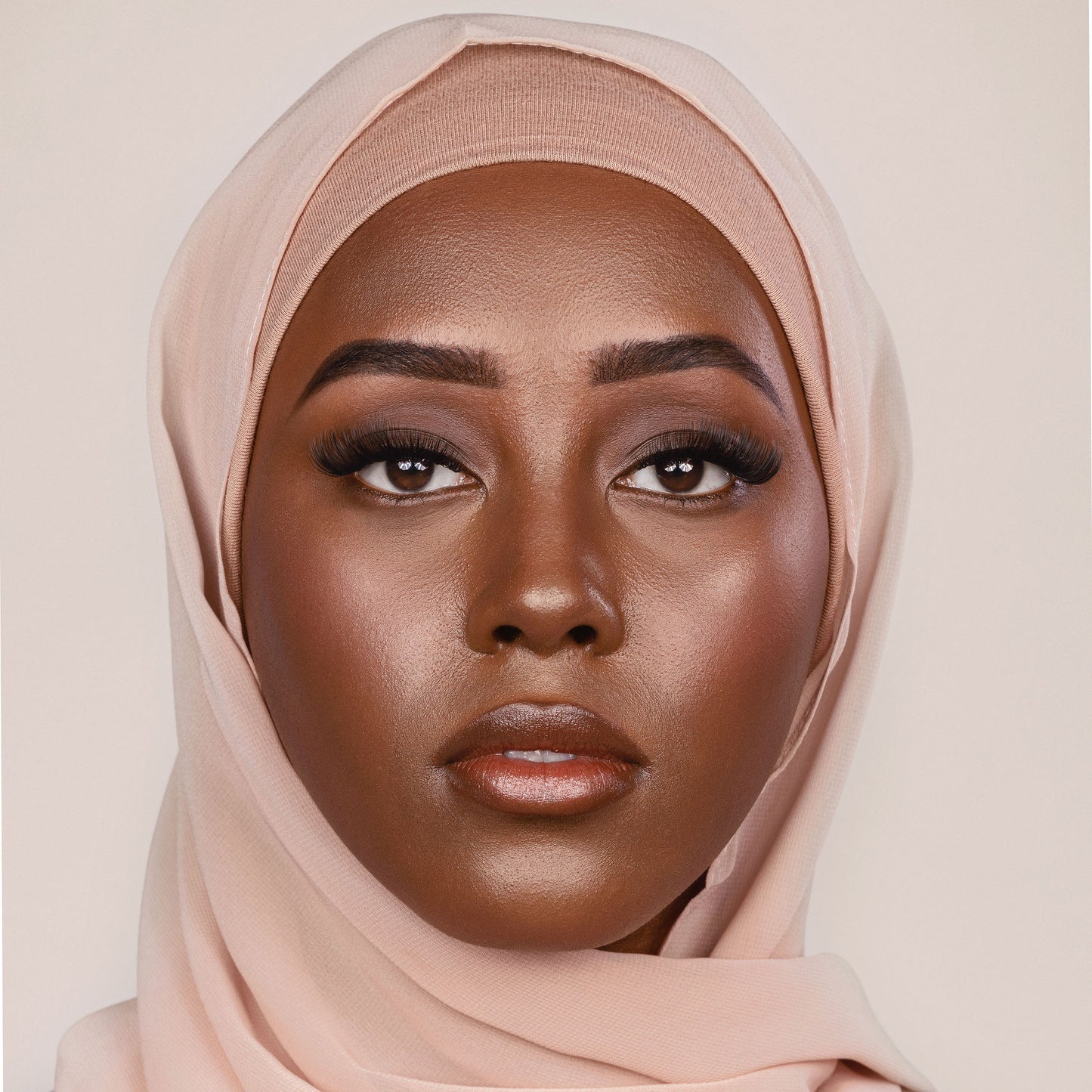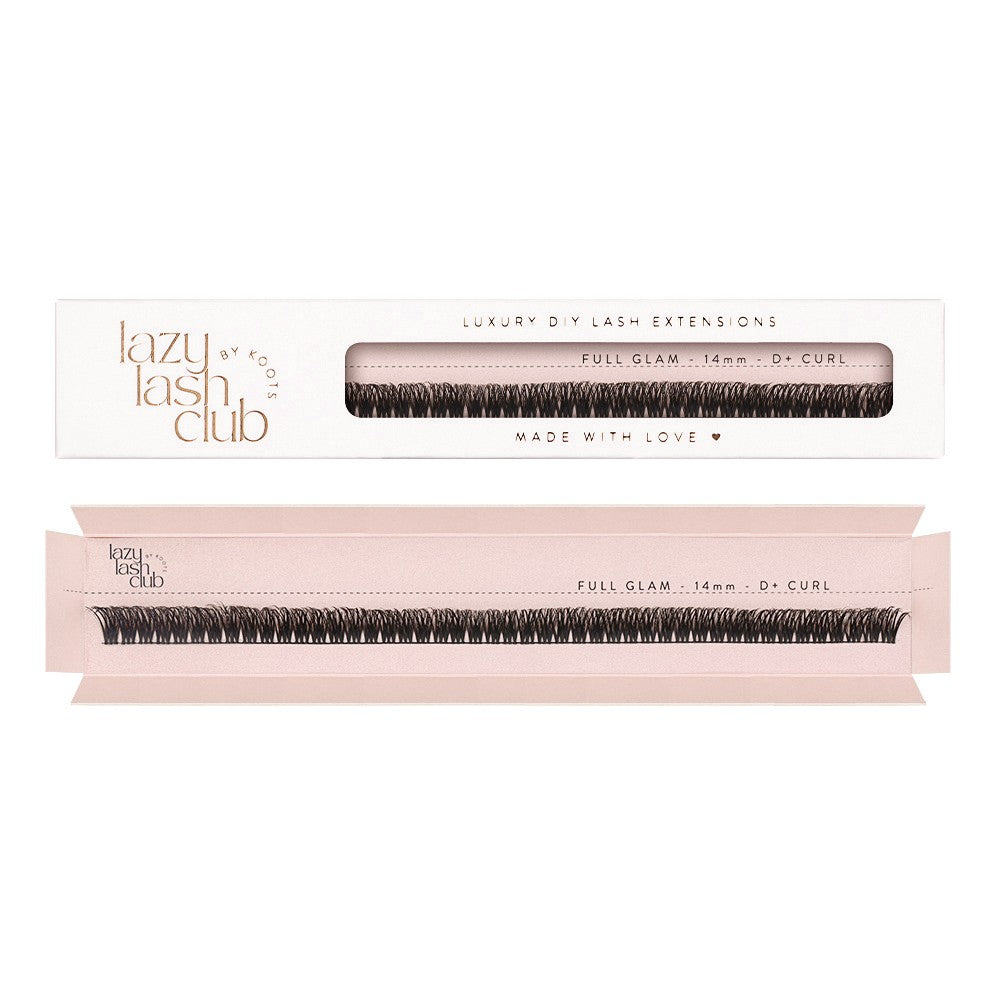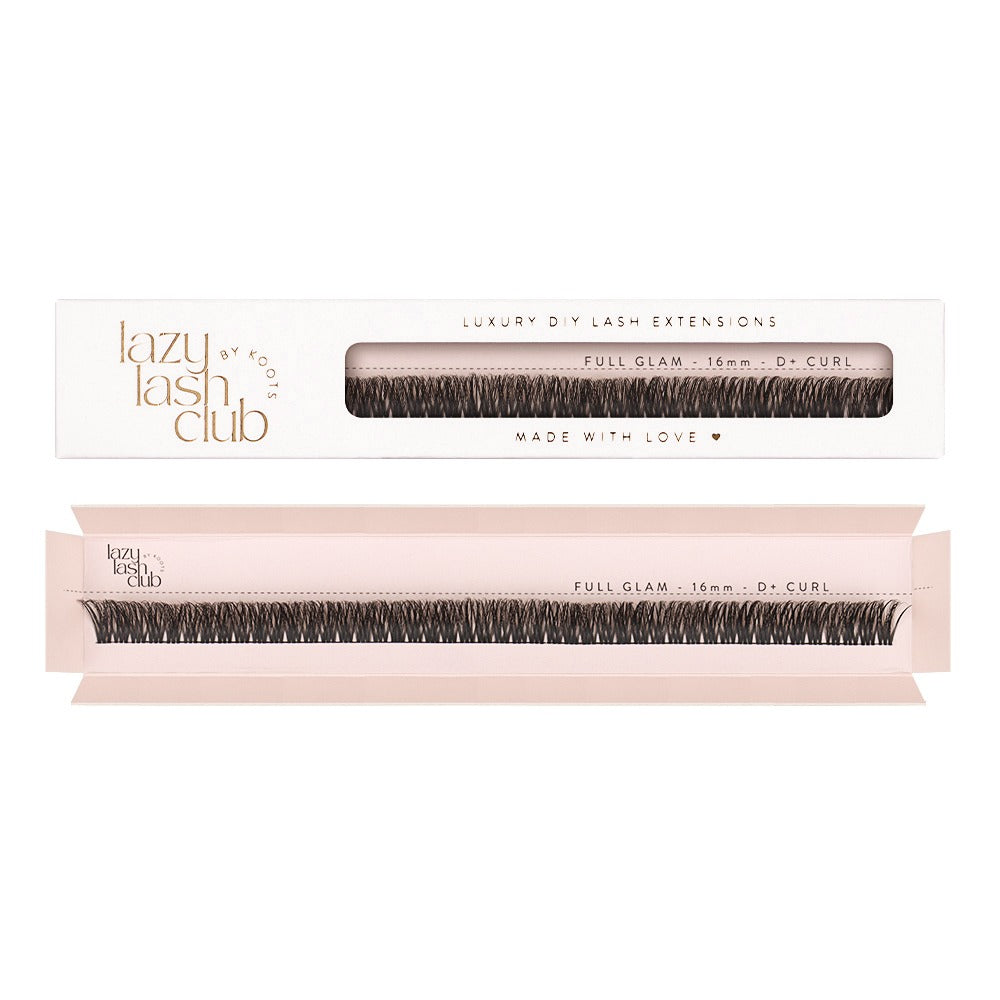 Love, love,love!!
These are the best lashes! So lightweight and extremely easy to apply and reuse. I love how I can create different looks with the multiple styles and even double stack. I always get so many comments on my KOOTS lashes because they look fantastic and so much like extensions. Also the customer service is next level!
Obsessed
I'm obsessed with these lashes, they look exactly like lash extensions but so much more affordable and if any come out, you can easily fix them yourself. If you look after them they are re usable. This is honestly life changing for me, I love that I can look all glammed up whenever I want and it takes 5 minutes for me to put them on. And best of all, no damage to your natural lashes! Highly recommend this product
THE BEST!
The best DIY lashes ever! The lashes last me 7+ days when applied with the sealer. The Full Glam lashes 16mm and 14mm when stacked will look like mega volumes you get professionally done. Order them now, you won't regret it! 🥰
I loveeeee KOOTS!
I cannot fault these lashes! Living in a small town where lash artists are hard to come by can be tricky and expensive if you do find a good one! When my lash lady went on maternity leave I struggled to get appointments until I found KOOTS! It is so easy now having to do my lashes when I can't live without them, especially when I have an event coming up and I need a fresh set I can do them on my own and in under 20 minutes! They are an absolute game changer, I recommend them to everyone in my town! The service is amazing and I couldn't be happier with the out come from purchase to applying them! X
Amazing product!
These lashes are amazing, they look so much like lash extensions and so easy to apply. I'm honestly so happy I found these, they will save me so much money, plus I love that I can fix them if I need to. Due to the way I sleep, lash extensions always fall out after a few days for me, these not only lasted longer but if any came out in my sleep I was able to clean it and quickly re apply! Love them can't wait to buy more